**Update 5/5/2021** Unfortunately after three years of providing codes to original purchases of the game, we have run out of vouchers. If yours is an original purchase, your best next step is to contact the store you had purchased from and request a refund. Sorry for the inconvenience.

**Update 8/21/2019** Vouchers are available only to the original purchase of the game and does not apply to used copies or copies sold through third party sellers.

**Update 5/8/2019** After providing replacement discs for a full year, we will no longer be able to send out discs for affected cases. However, we are still committed to sending out voucher codes that can be redeemed digitally via PlayStation Store.

Players who already purchased the faulty Don't Starve MEGA PACK disc on PS4 can contact Klei Support, choose the Subject Line "PS4 Mega Pack" and fill in the form and we will help you out as soon as possible.

When sending your support email, please include the following information as these will help us verify and assist you with your request:

- Your Klei Account ID (see instructions below - if you have PS Plus)
- Your PSN Account ID (see instructions below - if you do not have PS Plus or a Klei Account ID)
- A picture of your physical receipt, or a copy of your digital receipt
- Your Region (North America / Europe)

KLEI ACCOUNT ID

NOTE: Only applies if you have a PS Plus Account
To find your Klei Account ID, launch Don't Starve Together using your MEGA PACK Disc on your PS4 and go to the game's main menu > click on OPTIONS > and choose MORE. At the bottom of the screen, you will find that your account ID looks like this: "KU_xXxXxxxxX".

PSN ONLINE ID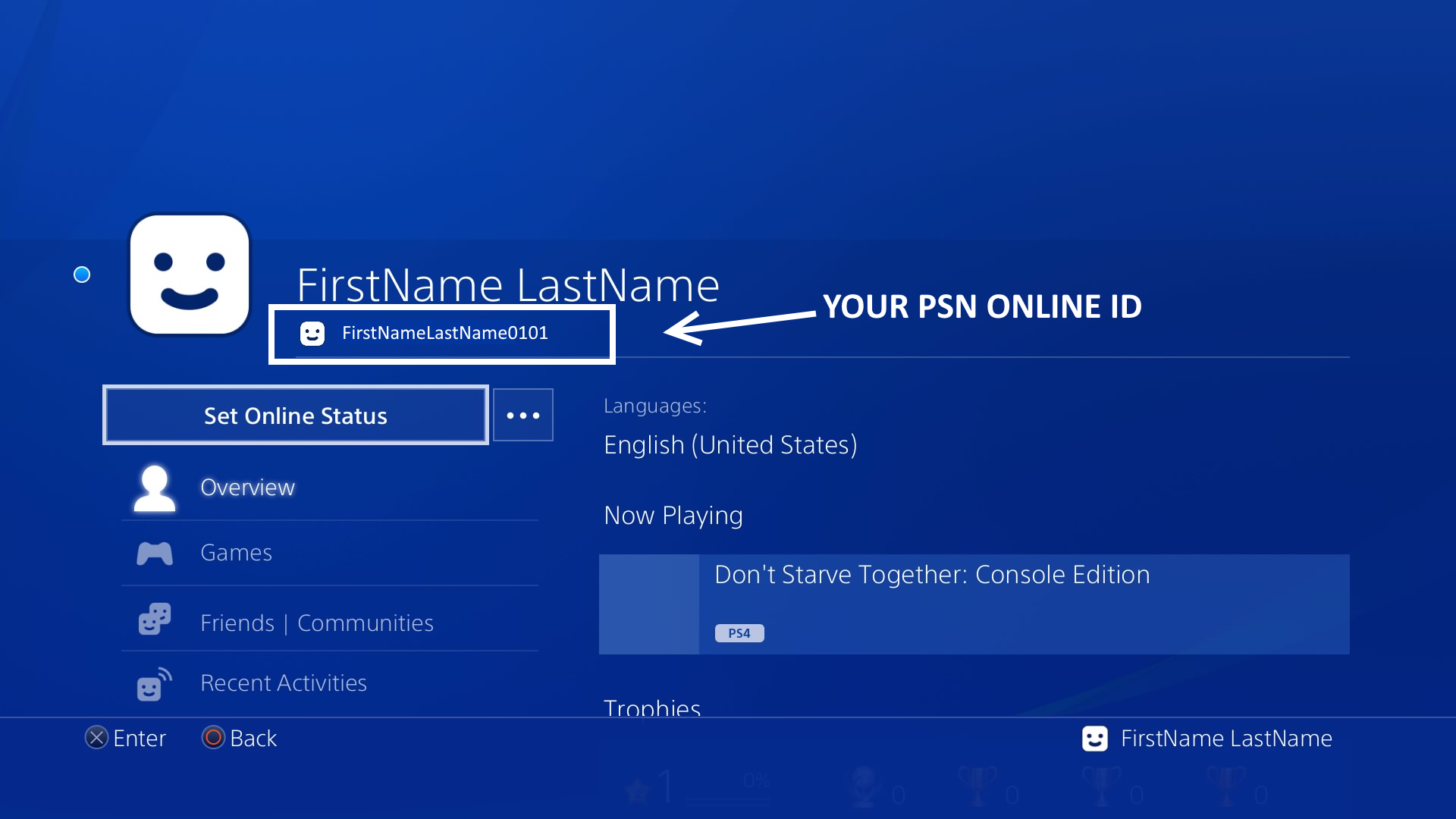 Your PSN Online ID is your publicly displayed name in PlayStation Network. It is displayed when you play network games and use other network features.

- On the PS4's main menu, scroll up from your game library and choose "PROFILE"
- Your PSN Online ID will be located in the upper-left hand corner of the screen, just underneath your public username.

On the same Klei Support contact us page, you will be able to attach a picture of your receipt by using the FILE ATTACHMENT > "Choose File" button.