Caves and Ruins content are now available for Don't Starve Together. In order to host servers with Forest world and Caves/Ruins world content:

In the main menu, choose Host > New Server.

After filling out your Server Settings, go to the World Tab and click on Add Caves.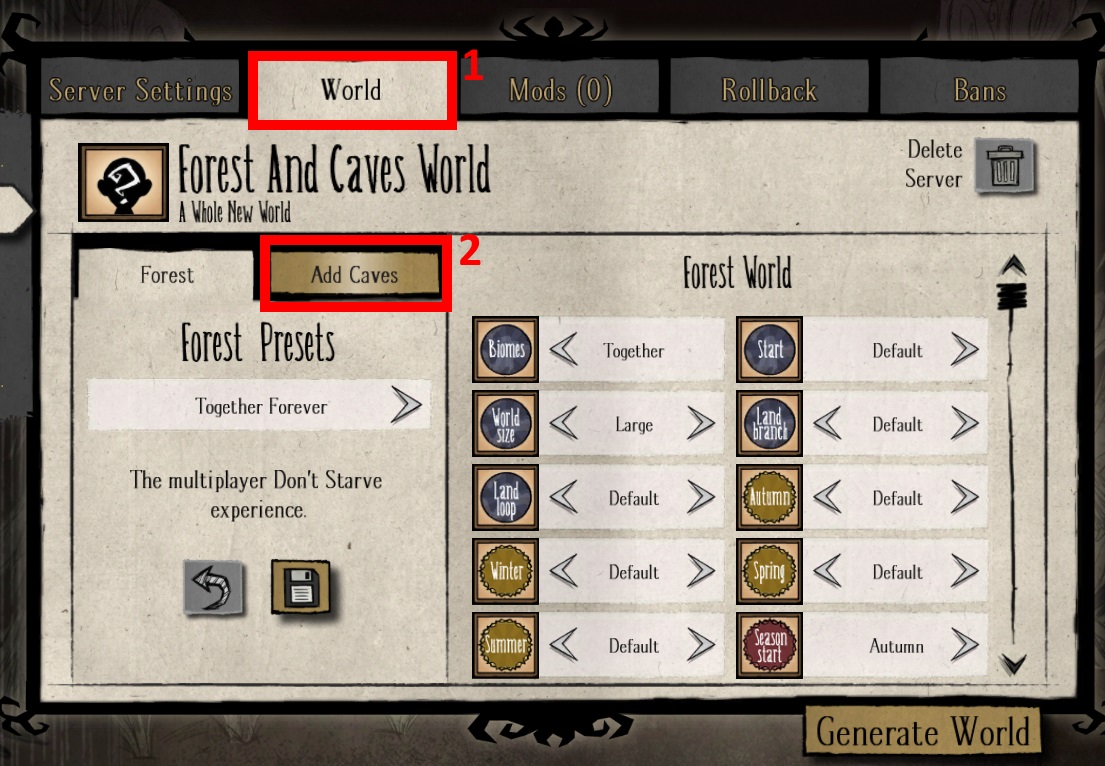 Please note that hosting a forest and caves world requires running multiple servers at the same time which is CPU-intensive and requires a beefier computer setup. If your computer meets the requirements, click on Yes.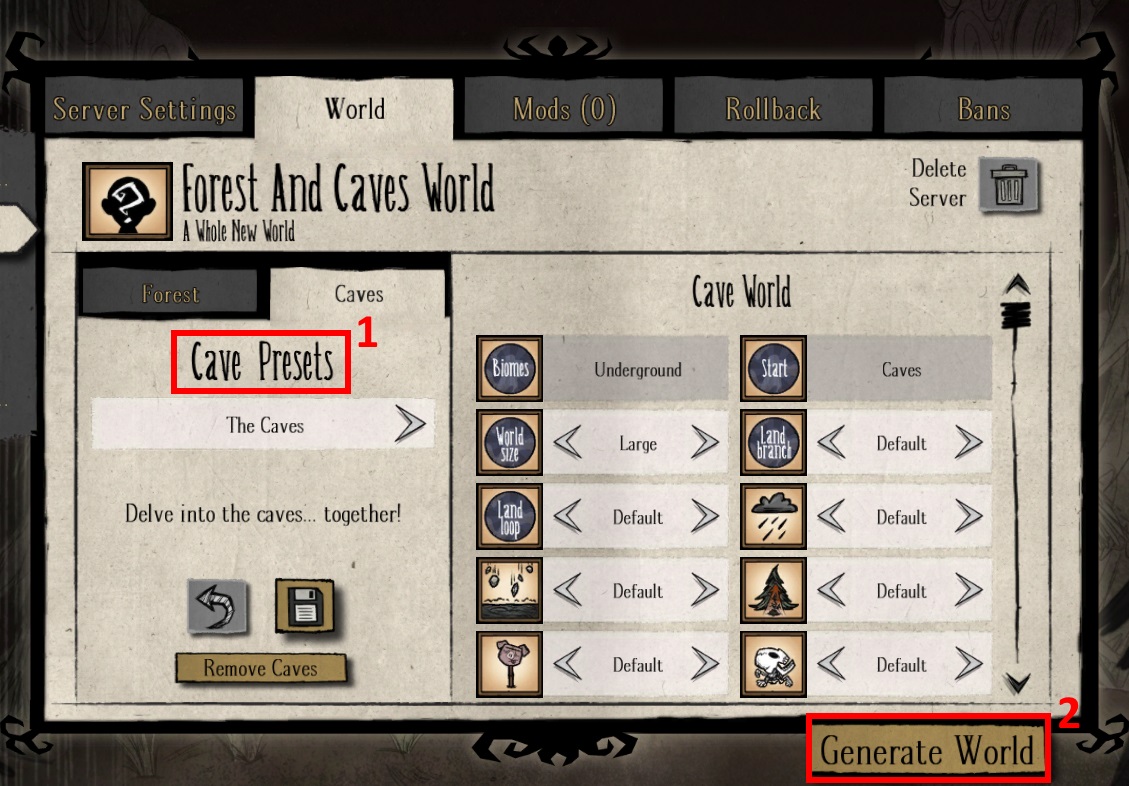 On the Caves Presets screen, you will be able to choose your world customization presets as well as customize the caves server to your liking. When ready to play, click on Generate World to start hosting the forest and caves servers.

If you would like to host forest as well as caves/ruins dedicated servers, please see our dedicated servers settings and quick start guides here: http://forums.kleientertainment.com/forum/83-dont-starve-together-beta-dedicated-server-discussion/