If you encounter an issue with Don't Starve and would like to report the issue via our Bug Tracker, the DxDiag.txt file is one that you will want to include (if on PC) which will help provide more detail about your system's specifications.

In order to get a DxDiag on Windows operating systems:

- Press the Windows key + R on your keyboard to access the "Run" window
- On the Run window, type in dxdiag.exe and press enter; this will open up the DirectX Diagnostic Tool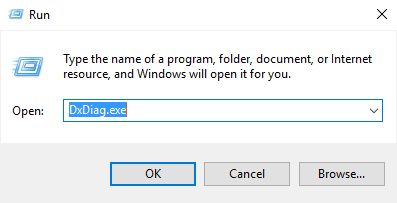 - Click on the "Save All Information" tab on the diagnostic tool
- A "Save As..." window will pop up where you can click on save. It will save your hardware information as a document to your desktop (default).
- Close the diagnostic tool and attach the new document to your forum post or support ticket.