Thanks for picking up one of our game soundtracks. When purchasing a soundtrack from Humble Bundle Store, you will receive a unique page where you can download your soundtrack files.

Adding the Soundtrack to Steam Music Player
On Steam Client, click on "Steam" > choose "Settings"; the settings window will pop-up.
Choose "Music" > Click on "Add" and add the soundtrack folder(s) that you want to add to Steam music player.
Once finished, close the settings screen and run the Steam music folder and enjoy your soundtrack.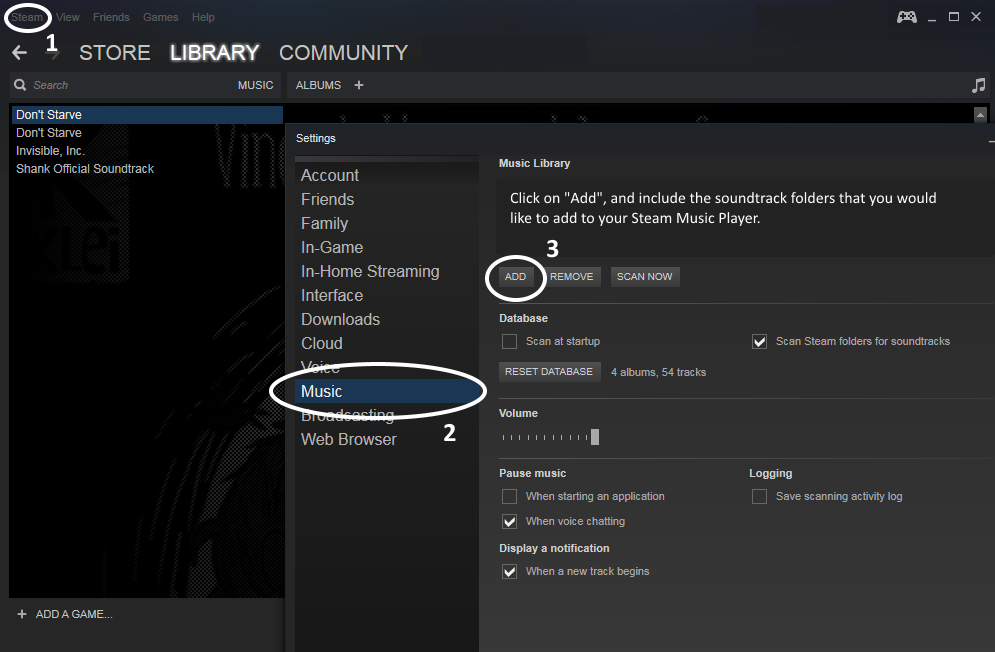 Find out more about the Steam music player.