All DST players can now associate their Twitch.tv account to their Klei Account to begin receiving cool exclusive items by watching Don't Starve Together on Twitch.tv
Simply head on over to https://accounts.klei.com and link your Twitch account.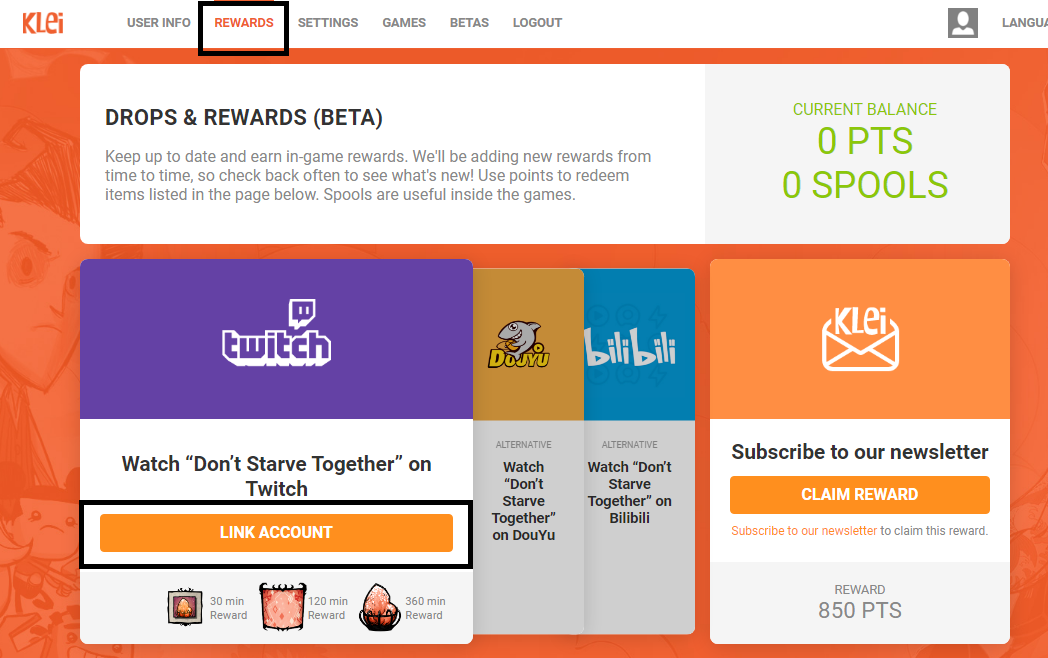 To participate, streamers must also link their account.

Streams with Drops enabled willl show the following message:




Our intention with item drops on Twitch.tv is to reward active and engaged streamers by encouraging players to come check them out and rewarding those players for supporting those streamers.

Please note that AFK streams or streams that are otherwise deemed abusive or harmful to the community will be removed.