First things first, if you believe your Twitch account was compromised, please contact Twitch Support immediately as they will be able to assist you with these types of security issues.

If your Twitch account has been banned, compromised, or has become inaccessible, you should be able to unlink that old Twitch account from your Klei account, and link a new Twitch account that you can use to watch livestreams and earn item drops for Don't Starve Together. Here's how to do that: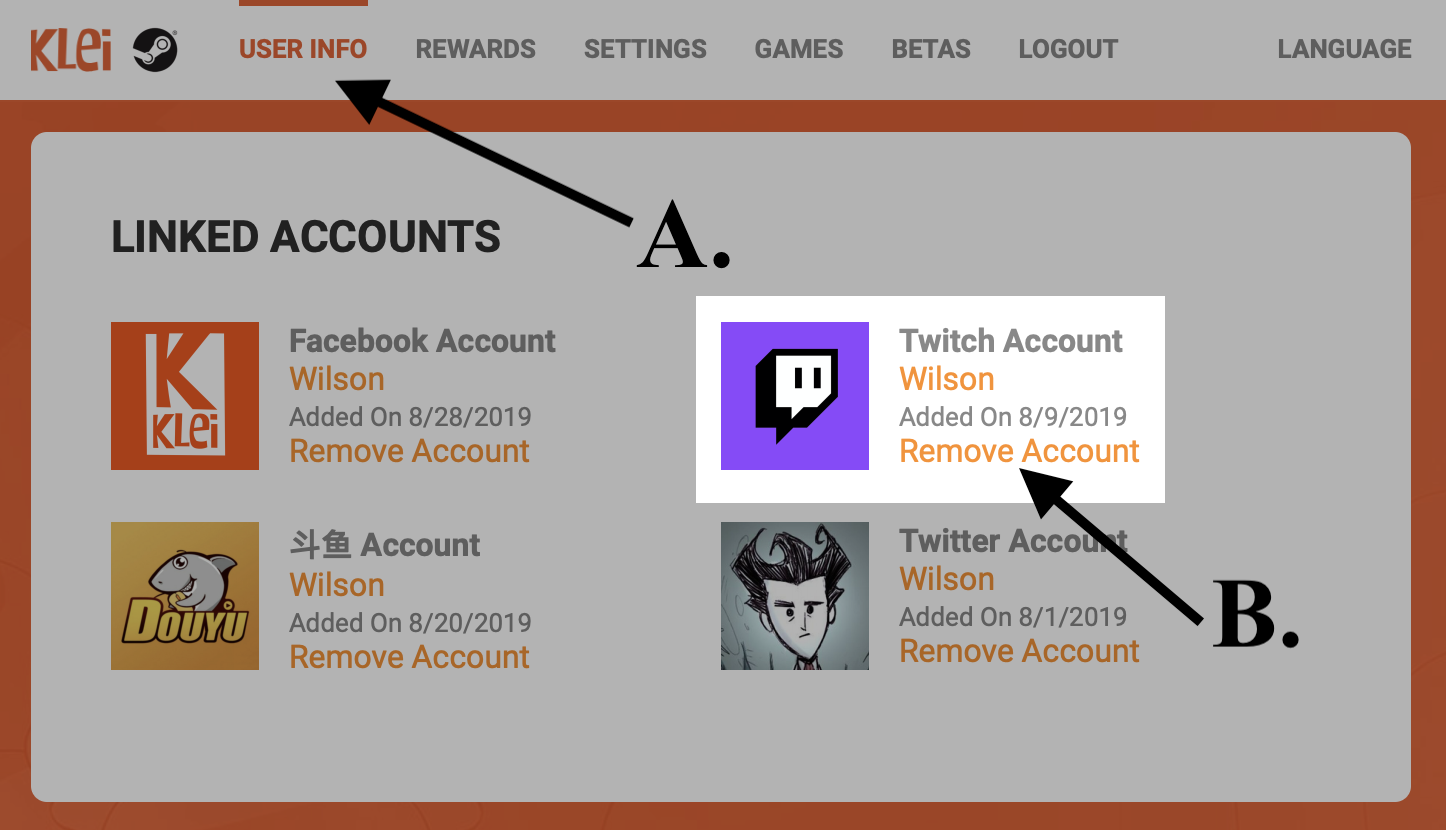 1) REMOVE THE PREVIOUSLY LINKED TWITCH ACCOUNT ON KLEI ACCOUNTS SITE
a) Visit https://accounts.klei.com/account/info and log in - in USER INFO tab, scroll down to LINKED ACCOUNTS
b) On LINKED ACCOUNTS > click on the REMOVE ACCOUNT on your Twitch account link to complete the removal process.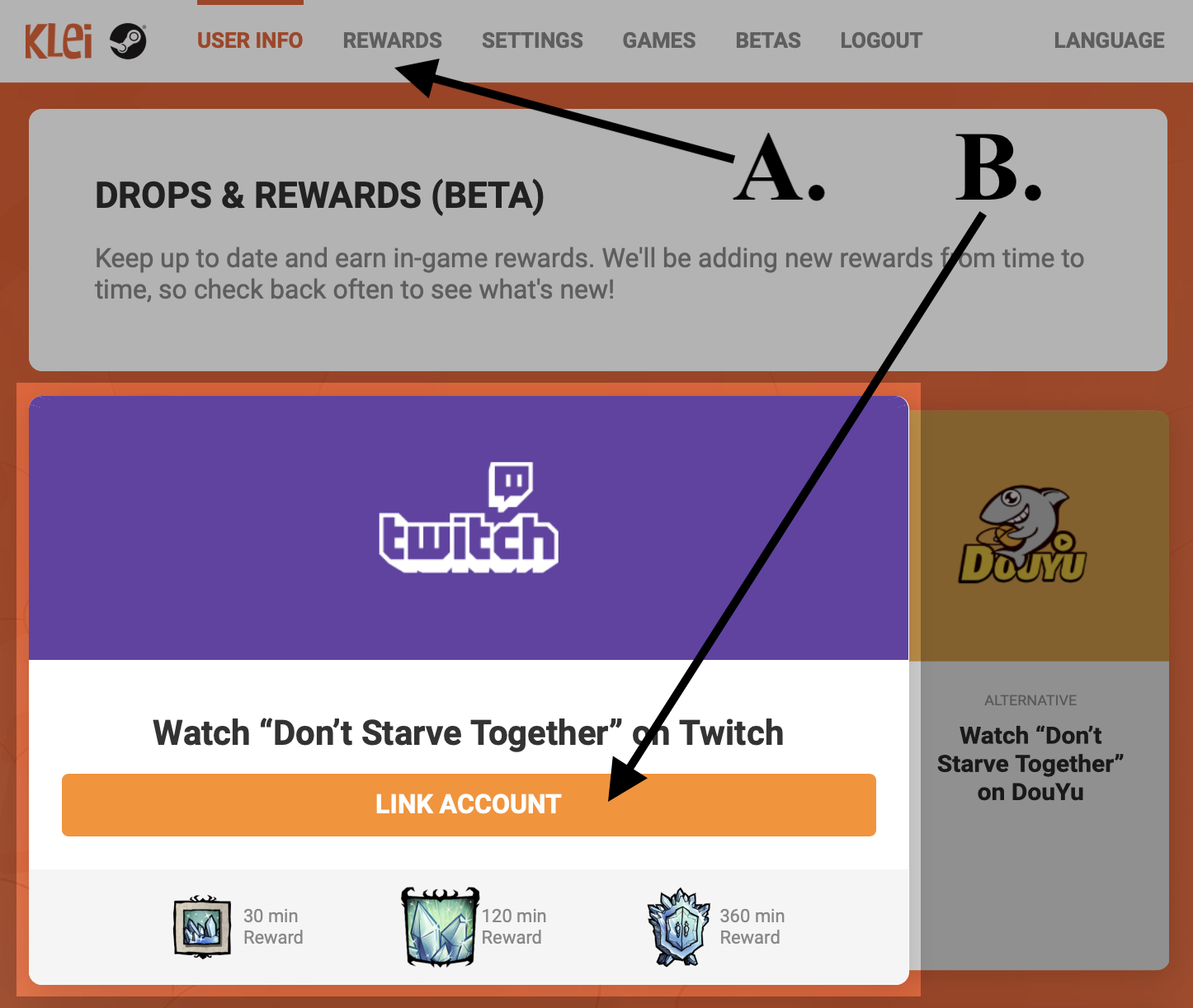 2) LINK THE NEW TWITCH ACCOUNT TO YOUR KLEI ACCOUNT
a) Click on the REWARDS tab on the top of your accounts page
b) Scroll down to the Twitch part of the rewards page and click on LINK ACCOUNT button.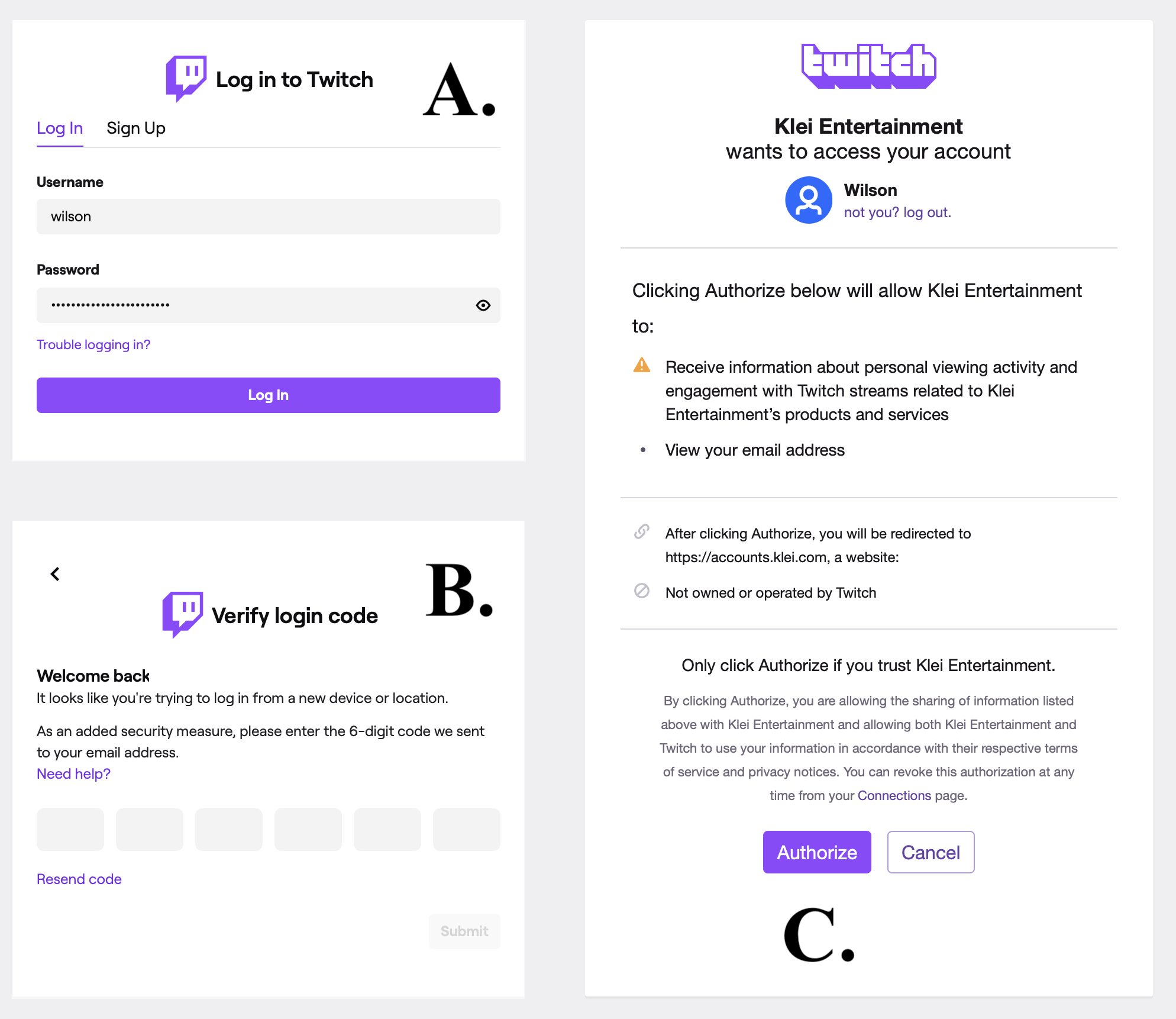 3) COMPLETE THE LINKING PROCESS THROUGH TWITCH
a) If you have not done so yet, log in to the Twitch account that you would like to use.
b) You may need to enter in a login code verification, if you are at this point, you would have received the code in the email you used to register your Twitch account.
c) In the "Klei Entertainment wants to access your account" page, click on the Authorize button to complete the linking process.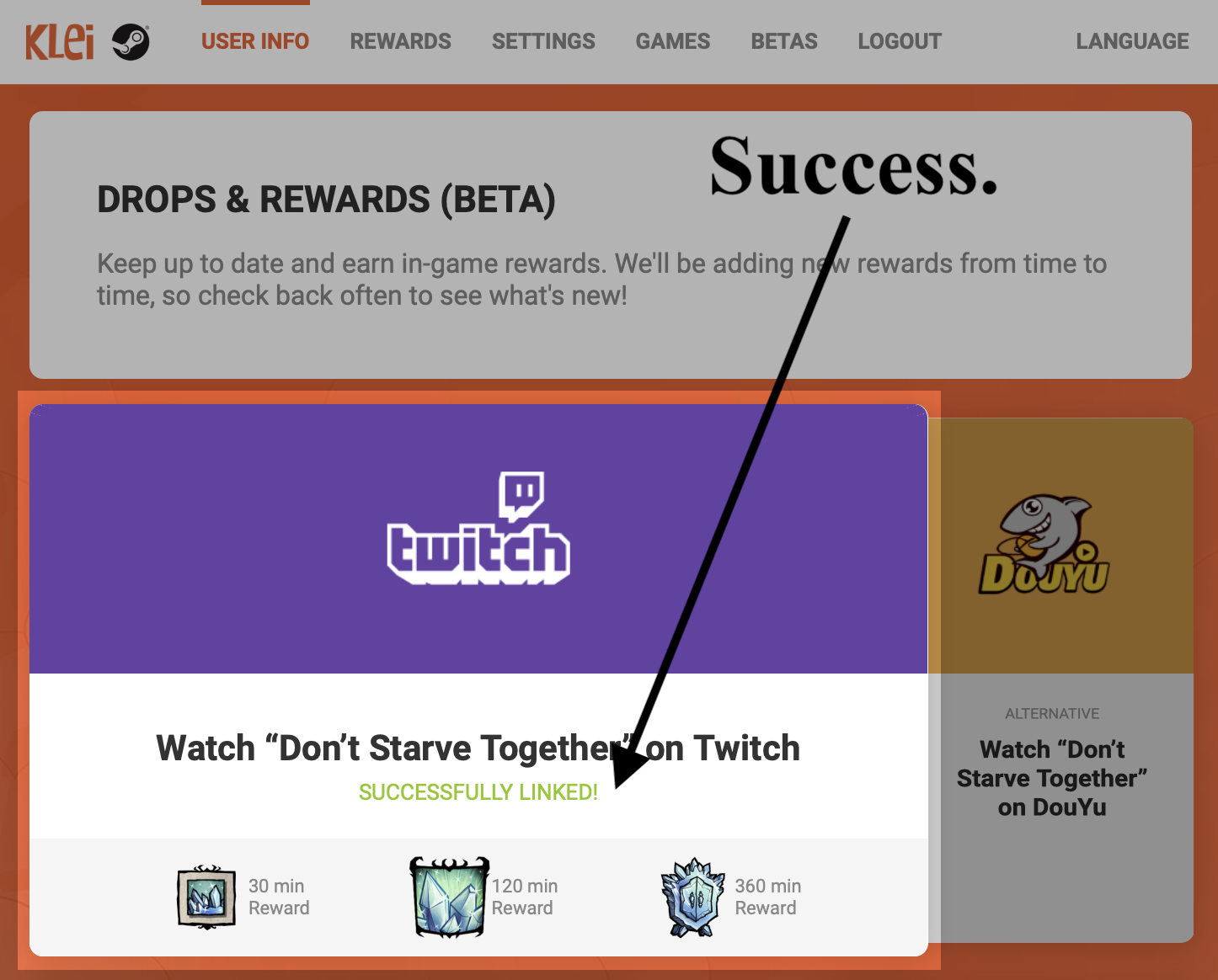 4) YOUR TWITCH ACCOUNT IS NOW LINKED TO YOUR KLEI ACCOUNT!