Starting October 21, 2021, Steam's Chat Filtering feature will be implemented into Don't Starve Together on Steam (PC, Mac, Linux). Chat Filtering allows players to customize the language they see from other players in the game. More information about Steam Chat Filtering can be found here.

Chat filtering can be configured via Steam's Community Content Preferences, and these will be enabled in-game.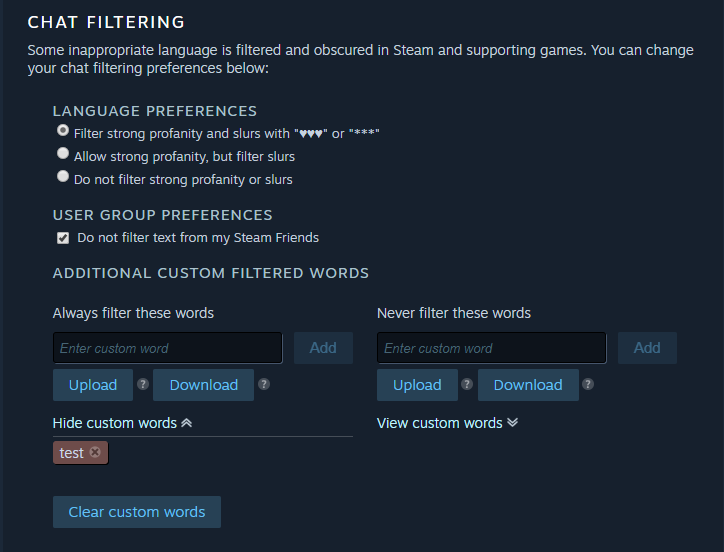 Players can also disable Chat Filtering for Don't Starve Together only, via the in-game options screen setting "Steam Chat Filtering" Options > Settings > Steam Chat Filtering (Enable or Disable)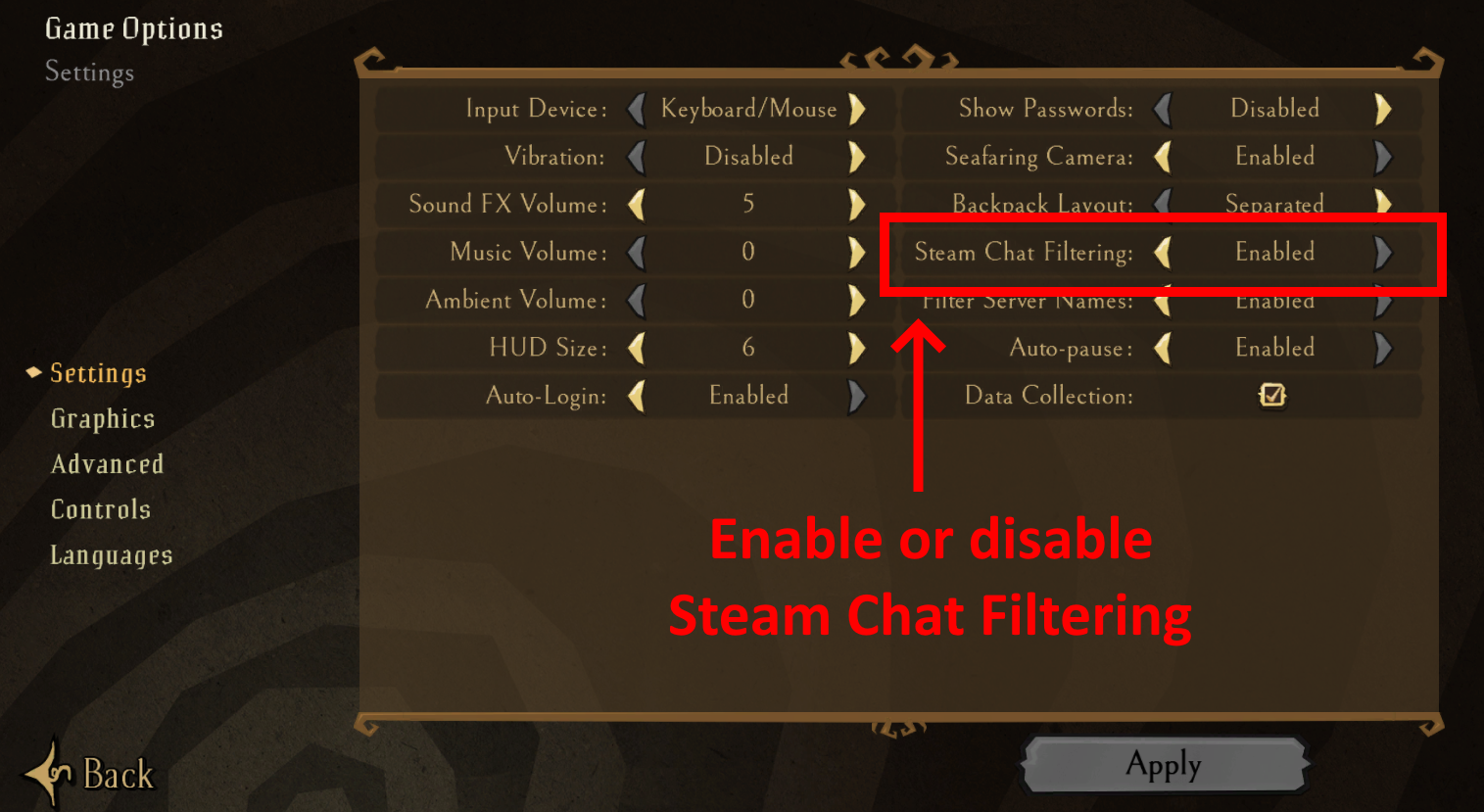 FAQ
Q: Why is Don't Starve Together's own in-game text getting filtered?
A: If you ever encounter this happening in-game, this is a bug. Please let us know (and provide screenshots/more information) via our Bug Tracker page.

Q: Why am I seeing some people's chat messages filtered, but not others?
A: Steam's default settings does not filter messages from people on your Steam friend's list. You can change this in Steam's Community Content Preferences.

Q: Which types of text/chat will be filtered?
A: Text chat messages, Beefalos named by the Beefalo Bell, and messages written on Signs and Directional Signs.