If you have already linked your Klei Account to your Twitch account, and are watching live streams/channels that have Item Drops enabled for Don't Starve Together, you can check your watched time and progress for the current item drops via the "Drops" page for your Twitch account. You can do so by clicking on your user profile picture on the top-right hand corner of your Twitch screen to enable the drop down options > choose Drops.

On your Twitch drops page, you will see your current Twitch Item Drops progress, as well as any that you have earned so far, and can claim. Click on the earned items to claim it to your Klei Account.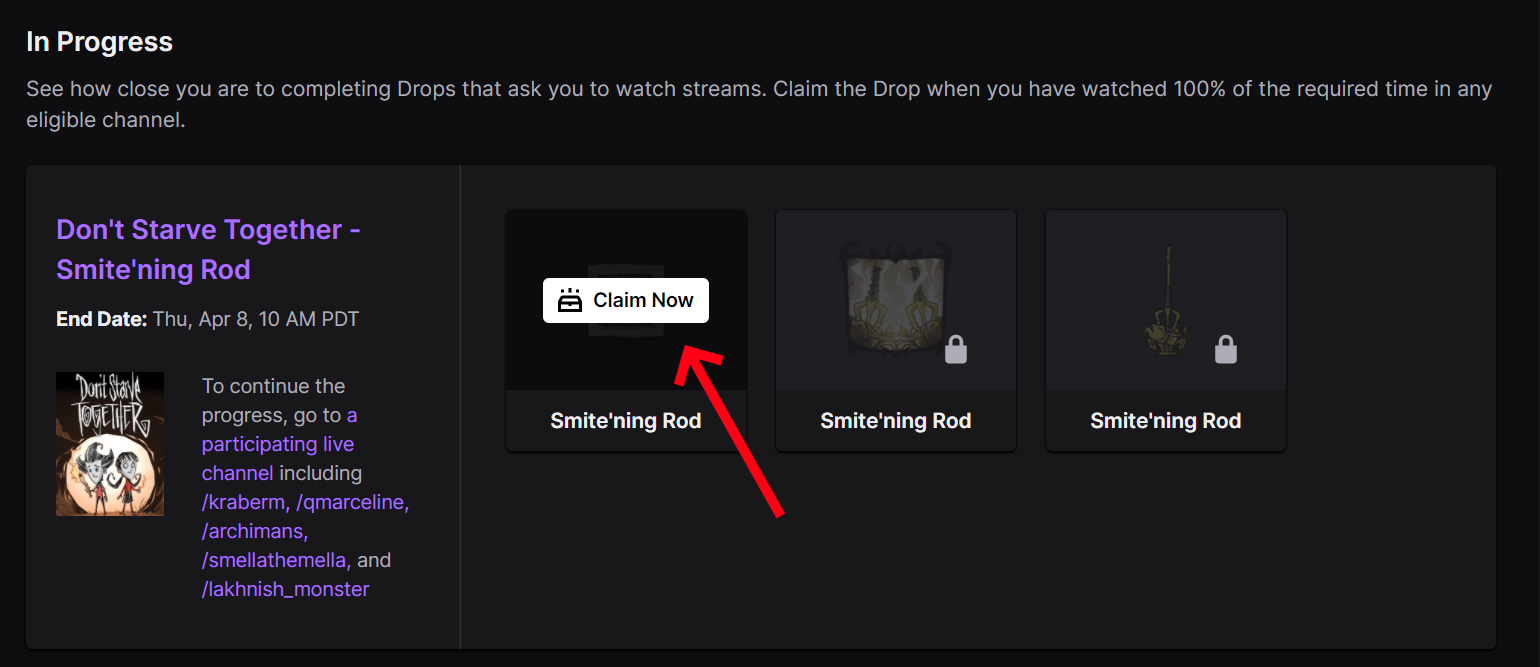 Once the item has been claimed to your Klei Account, you will need to launch Don't Starve Together and log into your account in-game to earn and start using the item.
If you have done all the steps above to claim your item and are not seeing it in-game, please see our troubleshooting guide.

You can also contact Twitch Support if you are having trouble claiming earned item drops on your Twitch account. https://help.twitch.tv/s/contactsupport